Product highlight
CryptoTaxCalculator - Cointree Transactions Now Supported

We are excited to announce that we are working with the team at CryptoTaxCalculator, to ensure tax time is a breeze for our members. As an Australian company, the team at CryptoTaxCalculator understand the unique tax preparation requirements of the ATO for cryptocurrency assets.
CryptoTaxCalculator provides members with an annual subscription that covers your tax returns from previous years and also provides you with the flexibility to make amendments if necessary. The ability to import exchange data is fast and easy. Simply download your tax export CSV from your Cointree account, upload and once reviewed, your tax reports are generated.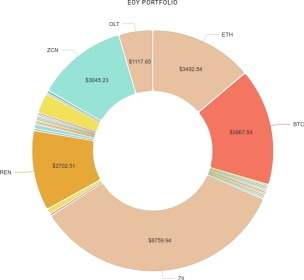 Exclusive Cointree Taxtime Offer!
Receive 40% off the first year annual subscription with CryptoTaxCalculator, using our unique discount code: VIP_COINTREE_TAX *Offer is valid until midnight AEST 31/07/2020
For more information on CryptoTaxCalculator or to sign up, visit- https://cryptotaxcalculator.io/au