Market update
Cointree Crypto Market Update - June 2nd 2021

Market update for traders
What's next for bitcoin?
After breaking a downward trend in late May, the price action of bitcoin (BTC) has remained within a channel between AU$40k and $52k for the last few weeks with little movement either side of this. It seems we may definitely be in an accumulation phase, waiting for bitcoin to stop moving sideways and enter a new phase. Over the last week, a descending triangle has revealed itself on the 4h chart, with BTC's price action edging closer and closer to the trend line. On the weekly, the price has shown a small upward trend. Could we be seeing a trend change? Momentum will need to happen above AU$48k and breach resistance at $54k for any upward trend to be confirmed, however if bears push the price below $42k, we may see more sell offs. While there has been a steep downward trend since 12 May, it appears BTC has found strong support in the $45k region and broken to the upside of this, for now. There's a lot of uncertainty surrounding bitcoin right now. And while the community is mixed in opinions of where bitcoin will end up, conversations are heating up around altcoins and what the future holds.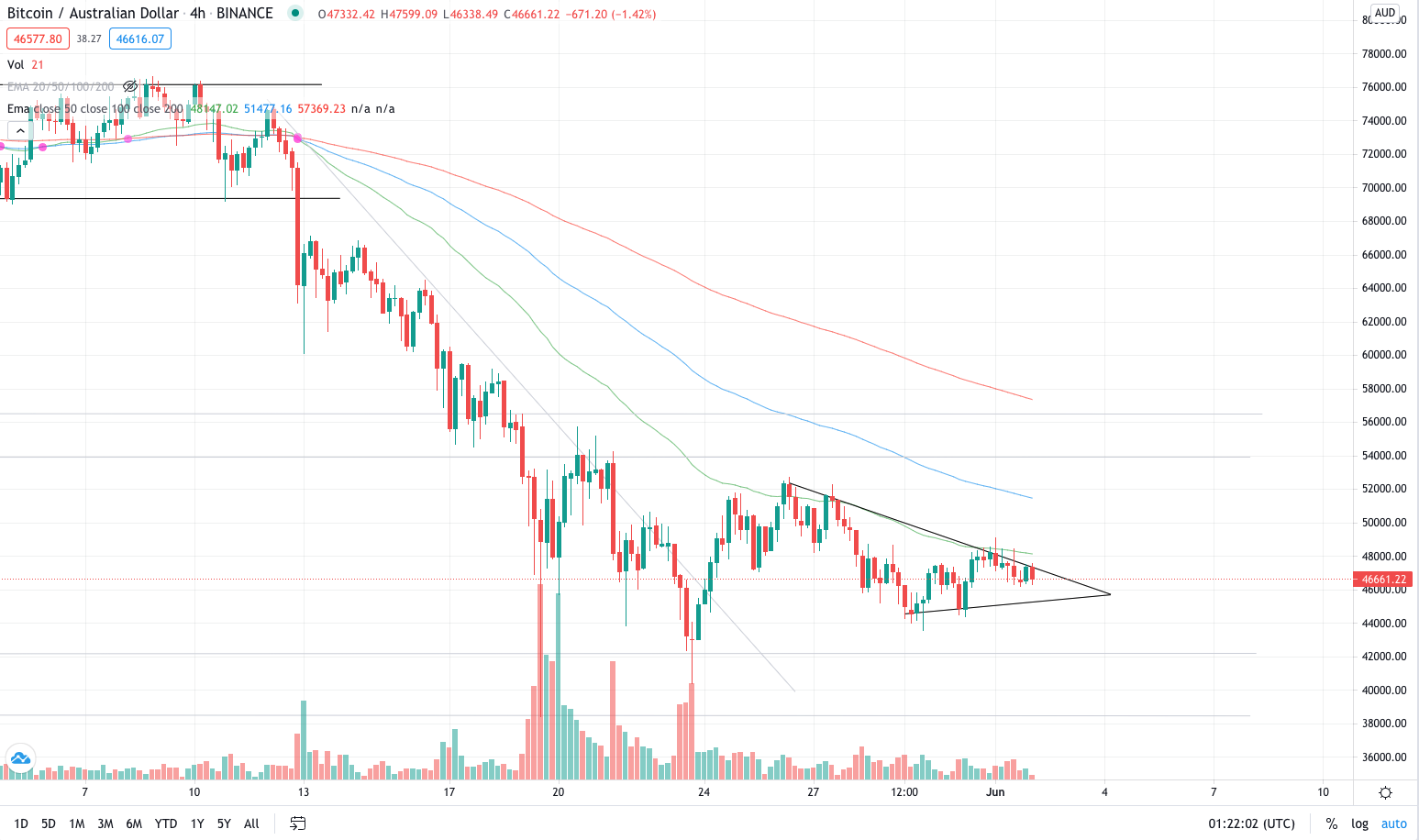 On the altcoin market, WazirX (WRX) has seen a nice jump of 22.6% in the last seven days, while Dogecoin (DOGE) was up 6.14%. Cardano (ADA)has also seen a bump, up 4.09% for the week alongside Ripple (XRP) , at 0.77% growth.