Press release
A Year in Review 2018
2018 is almost over and it's been a big year for us at Cointree. Earlier this year we launched our new platform, cointree.com. Taking learnings from the last four years, we have built a foundation for years to come.
We wouldn't be here without our amazing members. Thank you for being part of our journey. We would like to share some insights into 2018.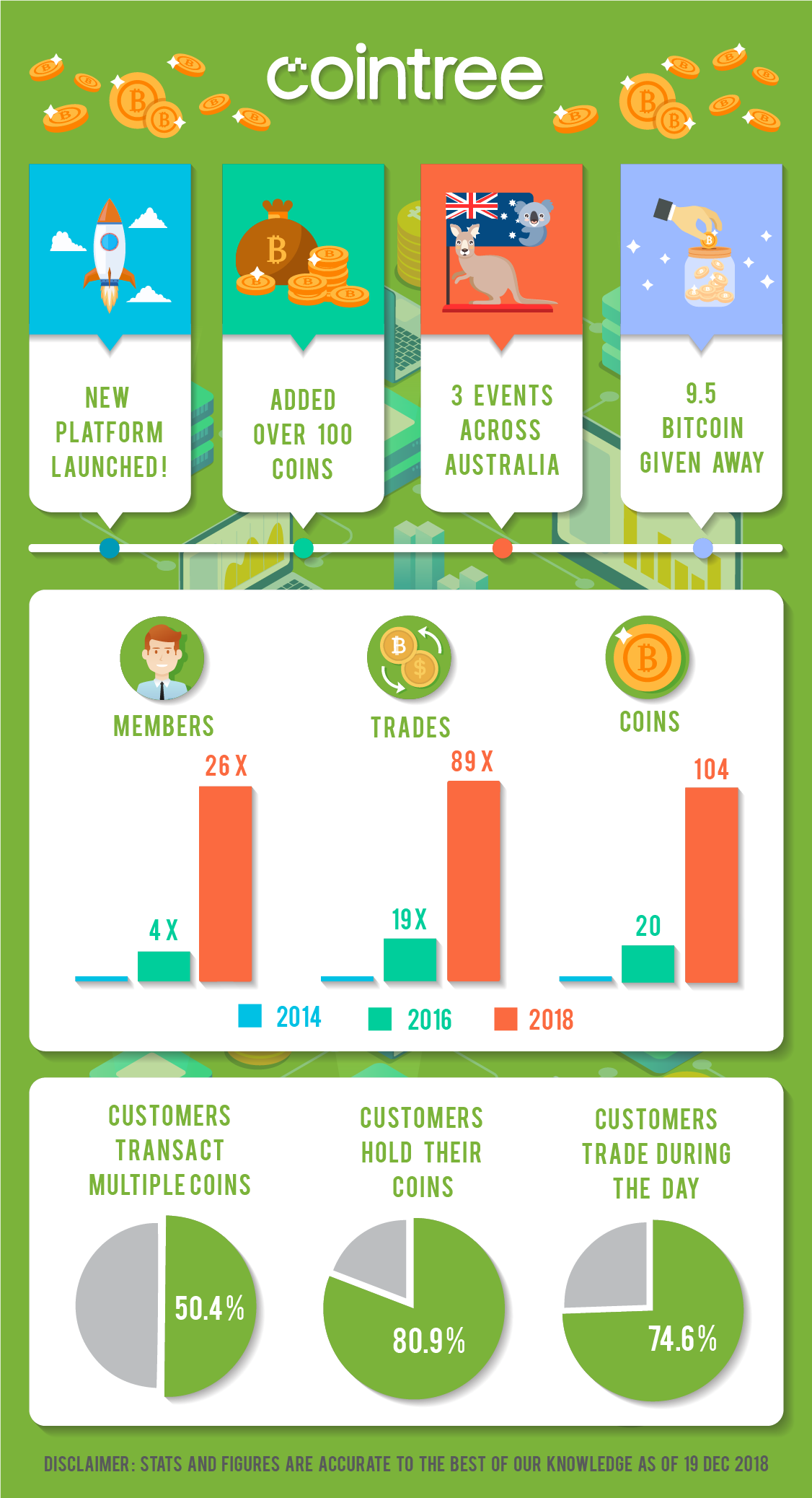 Happy holidays. See you in 2019!
The Cointree team