Beginner Series
Best Bitcoin Wallets in Australia: Top 3 Safest & Easiest in 2022

Want to keep your bitcoin safe? If you're going to buy bitcoin, you'll need to store it in a bitcoin wallet. You can make sure you keep your bitcoin safe by using one of the best bitcoin wallets in Australia. It's easier than you'd think. 
Millions of Australians have already purchased crypto and stored it in a wallet. With bitcoin being the best performing asset of the past decade and growing at over 150% per year, it's easy to see why bitcoin wallets are in high demand. 
But it can be hard to find the best wallet. There's simply so many to choose from. That's why this guide narrows it down to the three best bitcoin wallets in Australia — the best bitcoin exchange wallet, hardware wallet and smartphone wallet. They're safe, secure, and easy to use. 
Best Bitcoin Wallets Australia in 2022- Preview
Here's a quick preview of the best bitcoin wallet Australia and whether they're right for you: 
Cointree's free bitcoin exchange wallet is best for beginners because it is safe and easy to use.
Ledger's bitcoin hardware devices are best for advanced users who want the highest possible level of security.
Exodus bitcoin smartphone wallet is best for anyone who wants to use their crypto on the go, with less focus on security. 
Create a free Cointree wallet
We'll now cover each of these top three bitcoin wallets in more detail.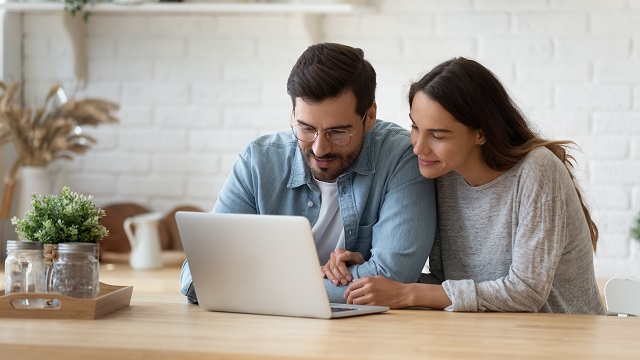 1. Best bitcoin exchange wallet Australia - Cointree 
What is a crypto exchange wallet? A crypto exchange like Cointree is a place where you can buy, sell and trade bitcoin online. A bitcoin exchange wallet is the wallet you receive when using an exchange. You can use it to buy, sell, hold, send, and receive bitcoin with the wallet. 
Who is Cointree? Cointree is a cryptocurrency exchange based in Melbourne, Australia. After launching in 2013, they helped tens of thousands of Australians begin their journey in the crypto space. With an easy-to-use platform, they're aiming to make the world of crypto accessible to all. When you create an account on Cointree, you get your own free bitcoin wallet to use. 
Pros 
Easy-to-use
Trade directly from your wallet
Store other cryptocurrencies in your wallet
Free
Cons
You must verify your ID to get a wallet
Safety tips
Always use two factor authentication
Never tell anyone your password
Who is it best for?
Beginners 
Frequent traders
Australians
Get started right now
Reviews 
"By far the best provider in Australia. They have decent enough fees and make the whole process of trading Bitcoin relatively hassle free and easy." — Emma N. 

"Trusted, established, and great customer support with competitive pricing. Also hosted in the most crypto-friendly country in the world :)" — Michael C.

"I left another provider because I hated how complicated things were with them, but Cointree has so far been a walk in the park compared to them." — Margaret A. 
Get your free bitcoin wallet 
When you sign up to Cointree, you'll get a free bitcoin wallet. All you need to do is create an account.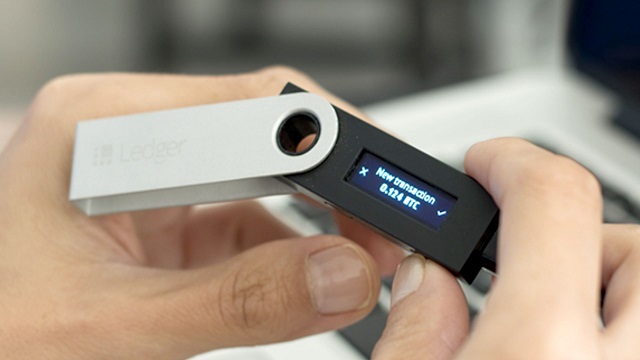 2. Best hardware bitcoin wallet - Ledger Nano S
What is a hardware wallet? A hardware wallet is a type of bitcoin wallet that stores your private keys in a secure hardware device. The best thing about hardware wallets is that they always keep your private keys off of your computer and smartphone, even when you're sending or receiving bitcoin from your wallet. 
Who is Ledger? Ledger is the company that makes two of the most popular bitcoin hardware wallets, the Ledger Nano S and Ledger Nano X. The France-based company launched in 2014 and has gone on to sell over 3 million devices.
Pros 
Self custody
You control your coins
Secure
Cons
Need to secure your recovery phrase
Safety tips
Never tell anyone your recovery phrase
Never take a photo of your recovery phrase
Never enter your seed phrase on a computer or smartphone
Keep your seed phrase in a safe place
Purchase it directly from Ledger
Reviews 
"Awesome product, it offers great security for your cryptocurrencies. It has an excellent design, too." — John Marshall

"The Ledger Nano S is a great little device that is quick and simple to use. After getting it configured for the first time (which is very simple), I installed the Google Chrome apps from Ledger that run from the Chrome browser and interface to the Nano S. The apps reliably connect to my Nano S and display the relevant information like the address where I can receive coins or how many I have and in some cases the current dollar value." — Steve

"The best hardware wallet period. Supports the big coins like BTC, ETH and LTC." — Kuroverse
Who is the Ledger best for?
Advanced users
Long-term hodlers 
Security focused
Buy a Ledger wallet
Purchase the Ledger Nano S hardware device and then set up the app when it arrives.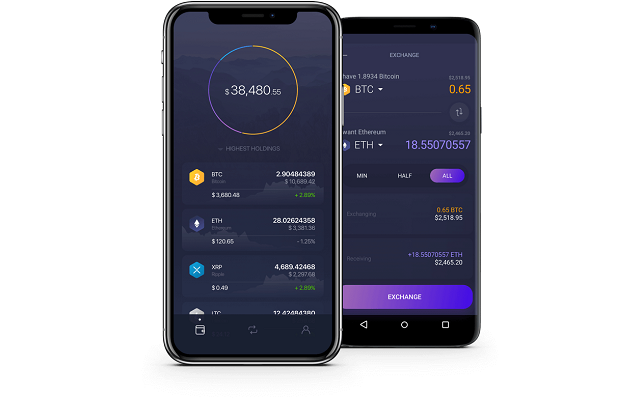 3. Best smartphone bitcoin wallet for Android and iPhone - Exodus
What is a smartphone bitcoin wallet? It's a bitcoin wallet that you can store on your phone. That means you can easily take your bitcoin with you, wherever you go. You can send and receive bitcoin easily. 
Who is Exodus? Exodus is the software company that builds the Exodus bitcoin wallet. They were founded in 2015 by JP Richardson, who has published over 200 open-source software libraries and has written code used by most bitcoin software used on the web. He wants to make crypto easy for everyone. 
Pros 
Take your crypto with you
Available in both the Apple Store and Google Play
Stylish interface
Free
Cons
No two factor authentication
Safety tips
Only download the website from their website
Verify the wallet is authentic with this process
Protect your password
Reviews 
"The best hot wallet you can get for multiple assets and cold wallet support." — Sean B.

"I've had exodus for a few years and I like the range of coins it supports and the intuitive interface." — Mike

"Easy to use, nice UI, never had any problems." — Michael
Who is it best for?
Anyone wanting to use crypto while on the move
Anyone making small transactions, rather than serious investments
Less security focused 
 Download the Exodus wallet
Always make sure you download the Exodus bitcoin wallet from their official website. There's also a version available for desktop. 
Which bitcoin wallet is right for you? - Common questions

Why do I need a bitcoin wallet? 
It's basically the equivalent of a bank account in the crypto world. It's where you store your bitcoin to keep it safe. Specifically, you control your bitcoin with a private key. You store that private key in a bitcoin wallet. It's essential.

What is the absolute best crypto wallet Australia?
The absolute best way to store your bitcoin isn't in a single wallet — it's in a combination of wallets. It's best to use an exchange wallet like Cointree's initially for small regular purchases. It's easy, safe and accessible. 
Then once you've grown your investment to a significant size, it's worth spending the extra money to purchase a hardware wallet and taking the extra steps necessary to securely store your recovery phrase. 
So overall, the absolute best bitcoin wallet for beginners is an exchange wallet like Cointree and the best bitcoin wallet for advanced traders is a hardware wallet like Ledger. 

Which is the easiest bitcoin wallet for Australians?
The easiest bitcoin wallet for Australians is Cointree's free exchange wallet. It's the easiest because you can store your bitcoin where you buy it, secure your account with two factor authentication, and access it 24/7. 

What is the safest possible way to store bitcoin?
The safest possible way to store your bitcoin is with a Ledger hardware wallet. This means your crypto is stored completely offline, stored away from online hackers and without having to trust any other entity. After all, this is what makes crypto so special. It's the first time an individual has complete control over a digital form of money.
Hardware wallets are considered the safest way to store your bitcoin because they let you self custody your bitcoin. What that means is you're completely in control of your bitcoin. Only you have access to your private keys and therefore only you can send bitcoin from your wallet. Why does this matter? As they say in crypto; Not your keys, not your coins. 
However, the power of self-custody comes with extra responsibility. You must ensure that you keep both your Ledger and its recovery phrase completely secure. This doesn't only mean making sure they don't get stolen, but also making sure that you don't lose them. 

Can I use the Ledger wallet in combination with other bitcoin wallets?
Yes. It is very common for people to use the Ledger wallet in combination with other bitcoin wallets, including exchange wallets and smartphone wallets. It's advisable to use a hardware wallet in combination with a smartphone wallet because it keeps your private keys offline and away from hackers with malicious intent. You can trade online, while still keeping your private keys offline. 

Can I use the Cointree wallet on my smartphone instead of the Exodus wallet? 
Yes. We have tens of thousands of users here in Australia and many of them access Cointree primarily through their smartphones. With Cointree's easy-to-use platform and intuitive user interface, it's easy to buy, sell and store bitcoin by only using your smartphone. Many consider it a safer and simpler alternative to the Exodus wallet. 

Why is Cointree an expert on bitcoin wallets in Australia? 
At Cointree, we're an AUSTRAC regulated cryptocurrency exchange here in Australia. Tens of thousands of Australians store their bitcoin and other cryptocurrencies in their free Cointree exchange wallet. We've protected their funds since 2013 without an incident, thanks to our security practices that go well above and beyond the industry standard. It helps make us the best bitcoin exchange, Australia wide. We believe that the digital economy should be accessible to everyone and this guide to the best bitcoin wallet in Australia is another step in that direction. 

Is the Ledger Nano S or Ledger Nano X better? 
Both the Ledger Nano S and Ledger Nano X are excellent bitcoin wallets. We chose to recommend the Nano S above because it is the more affordable option, has a longer history proving its reliability, and does everything you need for a bitcoin wallet. That being said, if you want to purchase the Ledger Nano X for the extra features it offers, rest assured that it will make an outstanding bitcoin wallet. 

Can you buy bitcoin in Australia? 
Absolutely. It's completely legal to buy, sell and trade cryptocurrency in Australia. The Reserve Bank of Australia, the Australian Tax Office and other government departments made it clear that Australians can buy and sell bitcoin. 

Where can I buy bitcoin?
You can buy bitcoin on a crypto exchange like Cointree. All you have to do is create an account on the exchange, verify your ID, deposit funds, and you're ready to buy bitcoin. It's that easy. 
It's best to use an Australian exchange because they're regulated by AUSTRAC, an Australian Government agency responsible for protecting the community within the financial system. You can also buy and sell hundreds of other cryptocurrencies like Ethereum, Dogecoin and Solana.

How do you sell bitcoin from your bitcoin wallet?
The way you sell bitcoin depends on the type of wallet you're using. If you're using an exchange wallet, you can simply sell your bitcoin from it in a few clicks. If you're using an offline wallet like the Ledger Nano S, you'll need to transfer your funds to an exchange wallet before you sell them. 

Are there any other bitcoin wallets to consider?
We've identified the three best bitcoin wallets above. They're the best options for most Australians. With that being said, in the next section, we'll cover all the other bitcoin wallets that are popular among crypto investors and traders. 
Want more options? Here are 4 other popular bitcoin wallets you can choose from
1. Trezor Model T bitcoin wallet (hardware device)
The Model T is a second-generation wallet from Trezor. It uses a touch screen and connects via USB cable. Is it the best crypto wallet Australia? With support for over 1,600 coins, it's close. Much of the crypto community consider the Trezor model T as the best cryptocurrency wallet. 
2. Electrum bitcoin wallet (bitcoin only software wallet)
First created in 2011, Electrum is one of the original bitcoin wallets. Unlike the other wallets mentioned, it only supports bitcoin. Having proved itself to be secure for over a decade, it's one of the most trusted wallets for bitcoin users. You can download it for Mac, Windows, Linux, and Android so it can be used as both a desktop wallet or a mobile wallet. 
3. Best bitcoin mobile wallets for iOS
Apple is known for their selective mobile app store, and that extends to the wallets for digital assets. They take security seriously. With that being said, you're still 100% responsible for your cryptocurrency and should always consider whether an offline wallet suits your needs. 
Four of the most popular mobile wallets for iOS include:
Jaxx
Ledger Live
Copay
Airbitz
4. Best bitcoin mobile wallets for Android
Android is one of the most popular mobile operating systems in the world. While they aren't famous for their security features like Apply, they're still very robust and millions of users trust them with their finance and banking apps. For many, the best blockchain wallet is the one that's in their pocket — on their phone. 
Four of the most popular mobile wallets for Android include:
Ledger Live
ZenGo
MyCelium
BRD
Want the nitty-gritty details? Here's everything else to know about the best bitcoin wallets in Australia
What exactly is a bitcoin wallet?
Bitcoin wallets keep your private keys safe, which are used to sign transactions and provide mathematical proof that they have come from the owner of the wallet. This key signature also prevents the transaction from being altered by anybody once it has been issued. A combination of the recipient's public key and the seller's private key is what makes a Bitcoin transaction possible. These keys are stored in your bitcoin wallet.
Are bitcoin wallets secure?
The biggest concern for any new crypto investor is how to keep their assets secure. It is possible for people to lose bitcoin and other cryptocurrencies as a result of hacking, loss of access to keys, computer failure and more.
We mentioned above that hardware wallets (or any type of offline wallet) are the safest way to hold crypto, as these are not accessible online. That's not to say that using software wallets is unsafe, but it's recommended by some in the community that the majority of a person's cryptocurrencies shouldn't be kept in them. 
As with any assets, it's good to spread them around so that if something does go wrong, they won't be all lost at once. Diversification is a strategy to help protect your wealth. 
What's a bitcoin address?
Bitcoins don't exist in any physical shape or form. You can't hold them in your hand. You can't stuff them under the mattress or put them in a traditional wallet. They are a digital currency — accessible through bitcoin addresses.
A bitcoin address is a hashed version of your public key. Every public key is 256 bits long, with the final 160 bits the address of your bitcoin wallet. In order to conduct bitcoin transactions, bitcoin addresses are used to identify where to send and receive the coins. 
Is there anything else I should look for in a bitcoin wallet?
It's wise to use a wallet that has support to help with queries and troubleshooting, particularly if you're new to bitcoin trading. Australian-based bitcoin exchanges are the most appropriate for supplying the best wallets if you are living in Australia.
What's the difference between a cold wallet and a hot wallet?
A hot wallet is connected to the internet and can be more vulnerable to attacks, whereas a cold wallet is not connected to the internet. What is the key difference between cold wallets and hot wallets? The key difference between them is the level of security. Hot wallets are more vulnerable to hacks as they're on the internet, although they're much more easy to use. 
Many people choose to use hardware wallets like the Trezor and Ledger Nano S, as they are considered by many as the gold standard. That being said, you must still carefully store and secure them, as they come with other risks, such as losing them. 
What exactly is a hardware wallet?
Hardware wallets are essentially crypto wallets that allow the user to store their valuable keys and records of transactions offline. This can be in the form of paper records, USB storage or a physical hardware device that protects a user's keys by encrypting all the information and then removing it from the internet. 
Hardware wallets are considered the most secure and can be used to store keys and the majority of the person's Bitcoins or other cryptocurrencies. It's critical that the private key isn't lost, otherwise access can be lost to the cryptocurrency inside the wallet. 
These days, hardware wallets give you the best of both worlds: they're both secure and relatively easy to use. 
What is a multi-signature wallet?
Multi-signature is a feature that requires multiple approvals before a transaction can be spent. Crypto users can opt to have other people approve a transaction before it can take place. Think of it like two-factor authentication. Without multiple codes being entered, the account cannot be accessed. 
While this can slow down the transaction process, it reduces the threat of theft. It's very common for institutions to require multi-signature when they send bitcoin as they are often dealing with very large sums. 
What are software bitcoin wallets?
Any wallet that does not come in a physical format can be considered a software wallet. Given the nature of software, though, these types of wallets can exist on any computer, as well as on mobile phones. Some software wallets, called "web" wallets, exist as applications accessible by a web browser.
It is important to note that software wallets, regardless of the device they are on, are not as secure as an offline wallet given their digital nature and have the potential to be hacked. Still, software crypto wallets are a great way to store small amounts of bitcoins for day-to-day transactions.
Why should you backup your wallet?
Backing up a bitcoin wallet can save people a lot of stress if something goes wrong. Computers can fail, and if that happens, and a wallet hasn't been backed up recently, it may not be possible to recover all the currency in it. Using a USB stick, hard drive or CD to backup a bitcoin wallet is strongly recommended as well as setting a strong password on them. 
Should I use steel plates or paper wallets for my recovery phrase?
While many people used paper wallets to backup their keys or seed phrases, there are now more secure options available. If you search internet forums to find the best bitcoin wallet Australia, Reddit usually recommends using steel plates. Instead of using paper wallets, many people choose to engrave their seed phrase or private key on metal plates. This makes them more durable and likely to survive events such as fires and floods. A paper wallet would quickly burn or dissolve and you'd lose your key, while metal with an engraved key can keep your seed phrase intact. 
Should I keep my private keys or seed phrase in a vault?
Many investors, especially SMSF and institutional investors, choose to then store their backups in secure vaults. In the same place that people used to store their gold bars and important legal documents, many are storing their hardware wallet, paper wallet, or digital wallet so that their private keys and seed phrases remain safe and secure.
What are the fees associated with bitcoin wallets?
Software wallets are free to download and use on your phone or computer. Once you have it, you can continue updating the software as new versions come out. If you purchase a hardware wallet, then they can cost anywhere from $50 to $300, but are well worth the investment. 
What about when you send or receive bitcoin? It is free to receive bitcoin, but you will have to pay a transaction fee to the network to send it. These are transaction fees that are paid to the bitcoin miners. 
Do software wallets have software updates?
Yes. Just like a computer, it's important that a crypto wallet is running on the most up-to-date software to avoid being a target for hackers. Software updates increase security and fix glitches to make a digital crypto wallet safer to use. The same should be done for a mobile phone.
If smartphone bitcoin wallets aren't as secure, why do people use them?
While most people don't use a mobile wallet as crypto savings accounts, using a mobile app is an easy way to send and receive crypto assets. You carry your mobile with you everywhere, and with the growing adoption of cryptocurrency, it's likely you'll be able to use your wallet in a mobile app to pay for a coffee in the near future. 
What is a web wallet?
Web wallets let you access a blockchain through a web interface without any complex programs. You can simply download an extension to your browser, or access them directly, and your web wallet lets you trade, stake and sell your cryptocurrency.   
Web wallets are much like any other bitcoin wallets or mobile wallets, but web browser wallets are only accessible through an internet browser such as Google Chrome, Microsoft Edge, or Brave Browser. 
In fact, the web wallet is a key part of the web3 infrastructure, allowing anyone to pay for online goods, including micropayments. For some, the web wallet is a portal to the metaverse. 
What are some best practices to secure my bitcoin wallet?
Like in real life, you should always protect your bitcoin wallet. Firstly, be careful when using online services. Selecting a trustworthy crypto exchange and using 2-factor authentication is key. 
Secondly, consider having a wallet with a small amount of bitcoin for everyday use. Much like at a bank where we can have savings and checking accounts, you can have multiple bitcoin wallets. It's good practice to keep only a small amount on your desktop and mobile bitcoin wallet, while keeping more in cold storage. 
Thirdly, make sure to backup your wallet with a seed phrase and keep it in a safe place. If you lose your private keys or wallet, you don't want to lose your crypto. A backup can prevent this and make sure you can regain access to your bitcoin wallet. 
Fourthly, make sure you're using encryption to secure your bitcoin wallet. Cryptography is what makes this technology so powerful, so take full advantage of the security it proves. Somebody can steal your phone, but encryption can keep them from accessing your bitcoin wallet. 
Finally, when using a bitcoin wallet like Trezor or Ledger Nano X, keep the software up to date. It makes sure it will protect you from bugs that could leave you vulnerable. 
What is cold storage?
Cold storage is an offline wallet used for storing bitcoin, such as a hardware wallet. Cold storage means that the wallet isn't connected to the internet at all, compared to a hot wallet that is connected. It's the opposite of an online wallet. For any security-focused crypto enthusiasts, cold storage is considered the gold standard that's easily made possible for everyone thanks to top crypto wallets like Trezor and the Nano S. 
The term cold wallet has become a popular phrase in the crypto community where bitcoiners encourage beginners to securely store their private keys. You've probably heard their advice; Not your keys, not your coins.
What exactly are private keys?
Before we explain what private keys are, let's get one thing straight: keep your private keys safe and secure. If you lose them or a malicious hacker gets access to them, you can lose your crypto. And you definitely don't want to lose your crypto, ever. Now we know that it is important to keep safe, which explains our focus on selecting the best bitcoin wallet, let's explore what a private key actually does. 
Public and private keys are used to facilitate transactions through peer-to-peer networks such as Bitcoin. They work together like an email address and private password. Your public key, like your email address, lets you send and receive crypto to and from other people, while your private key makes sure you control your coins. Your private keys keep your crypto secure. 
As we mentioned, this notion inspired the "Not your keys, not your coins," phrase that emphasises how fundamental your private keys are to ownership over your crypto. It means that if you aren't in control of your keys, then you're not in control of your crypto assets. 
So how do private keys relate to bitcoin wallets? Well, the wallet is where you keep your private keys safely away from malicious hackers. However, the wallet still lets you securely interact with the blockchain as you authorize transactions. 
What is a seed phrase?
A seed phrase, also known as a 'recovery phrase', is a 12, 18 or 24-word code that is used as a backup mechanism in case you lose access to your private keys or hardware wallet. It allows you to unlock the private key that gives you access to your wallet. 
As you can see, you can only generate a private key if you have the seed phrase, so you must keep it safe. Whenever you set up most crypto wallets, you'll get a seed phrase that you need to keep sage. 
Sometimes, people break their seed phrase into separate parts, or shards, before storing them in cold storage. The best bitcoin wallets in terms of security can be set up this way. Famously, the Winklevoss twins created shards of their keys and stored them in many banks across America. 
What are the steps to buy your first cryptocurrency?
The easiest way to buy your first cryptocurrency is on the best site to buy bitcoin in Australia; a crypto exchange. As most exchanges worldwide support bitcoin, since it is the leading blockchain project, you can pick from any. The most important thing to prioritise when selecting an exchange is security. You want to select a company you can trust. 
Once you select your exchange and set up your account, you'll be able to use PayID or make a bank transfer with your pin code to add Australian dollars to your account. Then, with a free cryptocurrency wallet for bitcoin and other digital currencies, you can make your first purchase at the current price (the current market value). It's time to buy bitcoin!
You then have the choice of keeping your digital currency on the exchange or withdrawing it to your own wallet or mobile app (or even a tablet). Now in control of your crypto assets, you can access the bitcoin network or the blockchain of other digital currencies through decentralised exchanges as well. Still, centralised exchanges are the best way to manage your costs. You can use your public wallet address to see your transactions using your personal devices to access the blockchain explorer. 
Of course, the easiest way to start is to buy your favourite cryptocurrencies and safely store them on a trusted exchange wallet. When some investors have grown their portfolio to a decent size, they choose to withdraw their coins to their Trezor Model T, Ledger Nano S, or web wallet on their mobile device. 
Is storing bitcoin on a crypto exchange safe?
Storing bitcoin on a cryptocurrency exchange is one of the most popular places for beginners to keep their crypto. Make sure you choose a crypto exchange that's regulated, trustworthy and has a good history protecting its customers. 
In fact, many wealthy investors choose to store the majority of their bitcoin on a crypto exchange as they believe it's the safest place. For most people that use 2-factor authentication and follow security best practices, they successfully keep their coins safe and secure on a crypto exchange. Many also consider it safer than a web browser wallet. 
When you use a reputable crypto exchange like Cointree, you can be sure that they're using the most secure methods to protect your account and your coins. They focus on security, you can focus on the profits. 
How do bitcoin wallets make the world a better place?
It's easier to send bitcoin than a bank transfer
Sending bitcoin or other popular cryptocurrencies like Ethereum and Solana can be much easier than bank transfers. When sending bank transfers, you're relying on the bank to make sure everything goes smoothly, and that they don't block your transaction. 
You're in complete control when you have your own crypto and bitcoin wallets. Blockchain is a peer-to-peer technology, unlike a credit or debit card. Nobody can stop you from sending a transaction. You can even send them from a mobile app or trading platform. 
While blockchains can often take anywhere from minutes to an hour to finalise the transaction, that's still significantly faster than bank transfers — especially when sending them overseas. 
Cryptocurrencies make sending money to family members overseas easier
That's why a rapidly growing number of people are sending money to their families using cryptocurrencies rather than traditional banking pathways like Western Union. Sending money via cryptocurrencies is often cheaper, faster and safer. 
All someone needs is a way to store their private keys. It's that simple. Not to mention, with new blockchains like Solana and Bitcoin's Lightning Network growth, it continues to get easier, quicker and more affordable. 
With the best cryptocurrency wallets available all over the globe, many people are saying goodbye to the banks in favour of bitcoin storage on the blockchain using the best bitcoin wallets. 
Where it all began: A quick history of bitcoin wallets and the blockchain
The first ever bitcoin wallet was created by bitcoin's inventor, the pseudonymous Satoshi Nakamoto. He created the Bitcoin-qt wall in 2009, which let anyone store their bitcoin private keys on their computer. So the first bitcoin wallet was a desktop wallet. 
That same wallet was then improved by the Bitcoin Foundation, the incredible coders responsible for improving on Satoshi's original bitcoin code. It quickly became the 'official' wallet. 
How did it work? The wallet address was just the start of this early wallet. The Qt wallet downloaded the entire blockchain. While that was fine when the blockchain was much smaller, but impractical now it has grown and investors hold a number of digital assets. 
The next big breakthrough was in 2014 when the Ledger Nano became the most secure and surprisingly easy bitcoin wallet to use. All it needed was a USB drive and you could interact with your wallet through your computer, and yet, it kept your private keys off of the internet. 
It was an innovation that made it far easier for new users to enter the crypto space. This allowed the network to grow and get stronger, paving the way for further investment and innovation. 
When all-in-one wallets like Exodus came along, they essentially offered everything a user could want. Mobile wallets and desktop wallets were created that still offered excellent security features so hodlers could safely store their bitcoin. 
Along with other notable innovations like Mist, Neon and MetaMask, the cryptocurrency industry is now in the process of onboarding hundreds of millions of people. And the humble wallet created by Satoshi that secures a user's private keys is what makes it all possible. 
Access to an immutable and uncensorable money  
Giving an individual control over their public and private keys means that they have access to uncensorable and immutable money. The blockchain gives power to individuals across the globe and there have been many bitcoin success stories. The blockchain wallet may be a small part of that, but it's an important part. 
While it started with bitcoin wallets, now many of the top crypto wallets support bitcoin, along with other digital currencies. Ultimately, it's now the wallet type that's most important, but that they bring power to individuals.